K najpopulárnejším atrakciám patria hlavne známe vodopády a jazero.
MANAVGAT WATERFALL
Neďaleko letoviska Antalya tečie rieka Manavgat, ktorá prechádza krásnou prírodou a lesom, kde vytvára menšie vodopády. Je to veľmi známe a často navštevované miesto v Turecku, kde sa nachádza aj park so záhradou.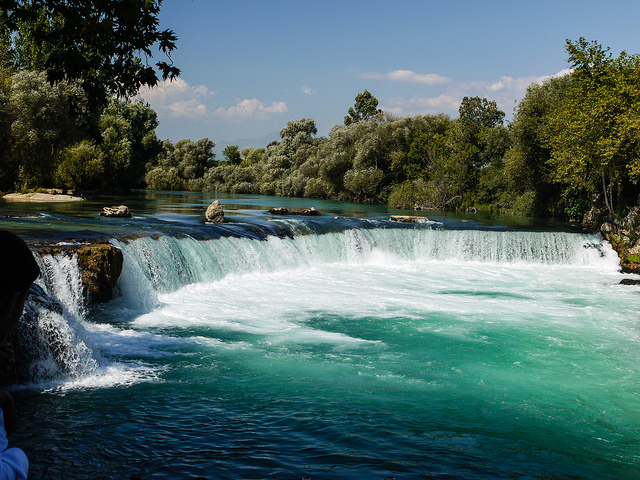 (Zdroj: flickr//cc/Manavgat)
JAZERO TITREYEN GOL
Nádherná veľká vodná plocha, ktorá je oblkopená prírodou. Môžete si sem prísť oddýchnuť, pretože okolo jazera sú vybudované "pláže" alebo sa môžete poprechádzať po krásnej zelenej prírode.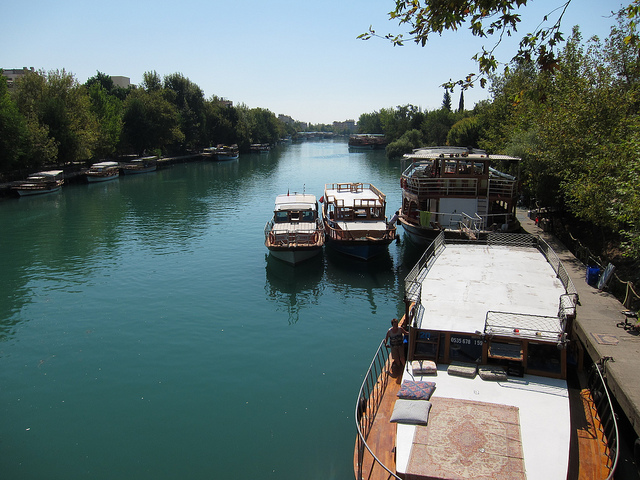 (Zdroj: flickr//cc/Manavgat lake)
KÖPRÜLÜ
Národný park, kde uvidíte najmä krásnu prírodu, vodopády, skaly a borovicové lesy. Zaujímavá je aj rieka, ktorá je sfarbená do zelenomodrej farby. Tento výlet je ako stvorený pre objavovanie krás tureckej prírody. Od mesta Manavgat leží cca 330 km.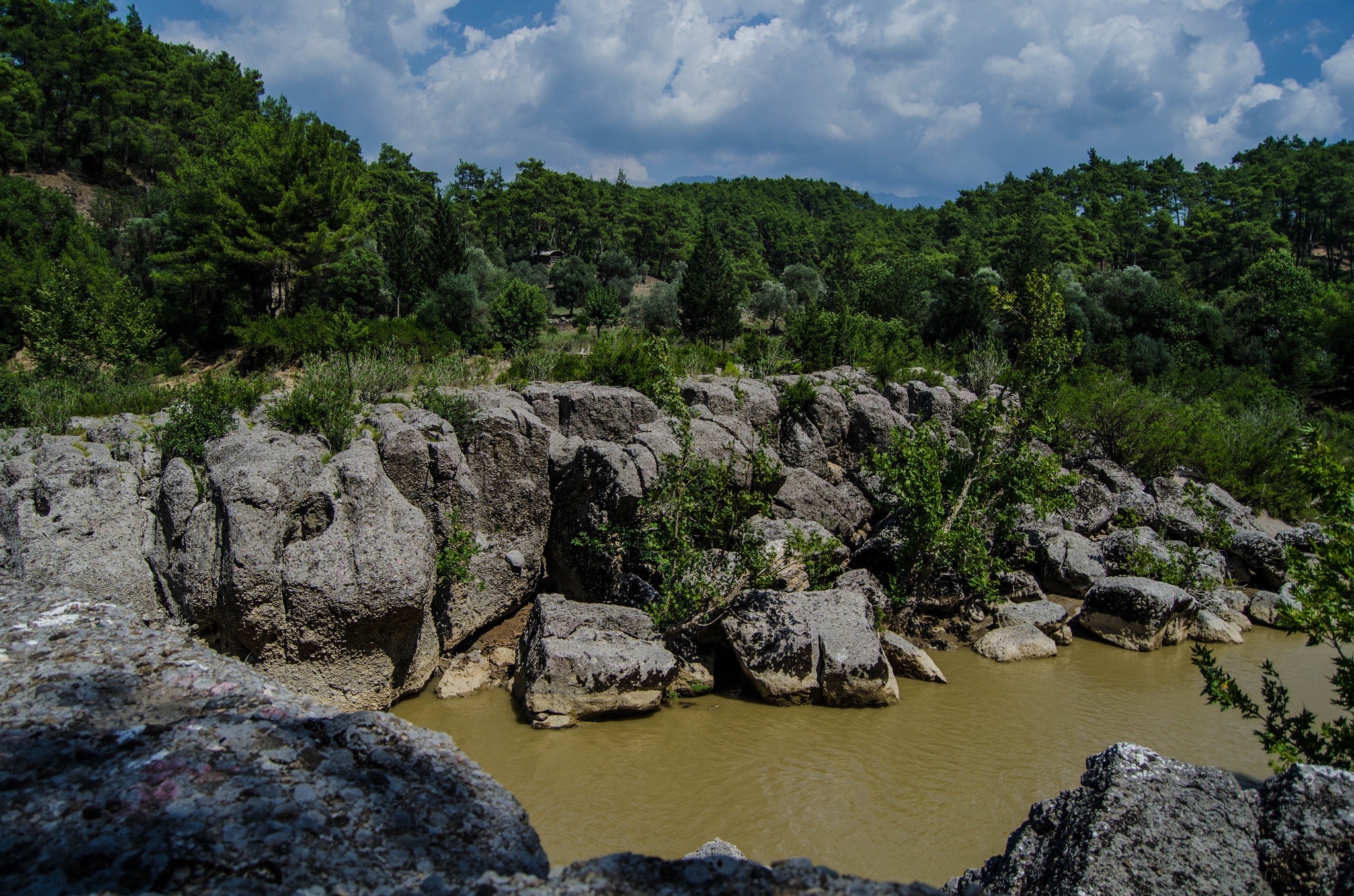 (Zdroj: flickr//cc/Koprulu)
TEMPLE OF APOLLO
Milovníkov histórie a kultúry očaria starodávne ruiny známeho chrámu. Je to veľmi dobrý nápad na celodenný výlet aj s rodinou a deťmi. V blízkosti rúin sa nachádza parkovisko a niekoľko obchodíkov s občerstvením.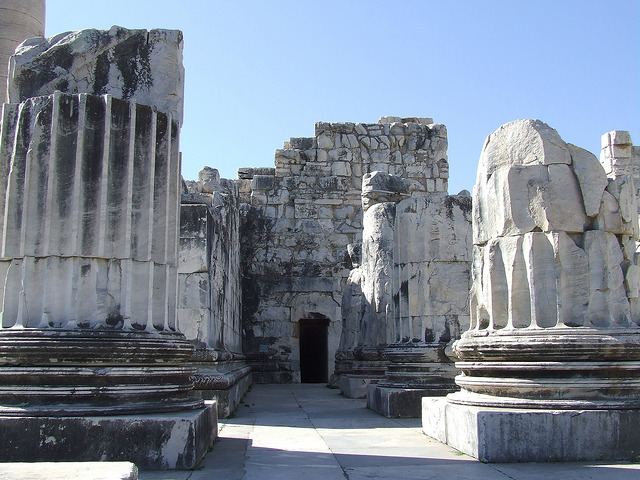 (Zdroj: flickr//cc/Temple of Apollo)
GREEK AMPHITHEATER
V meste Side taktiež nájdete starobylé zrúcaniny gréckeho amfiteátra a divadla, kde ľudia kedysi tvorili umenie v podobe herectva a kultúry.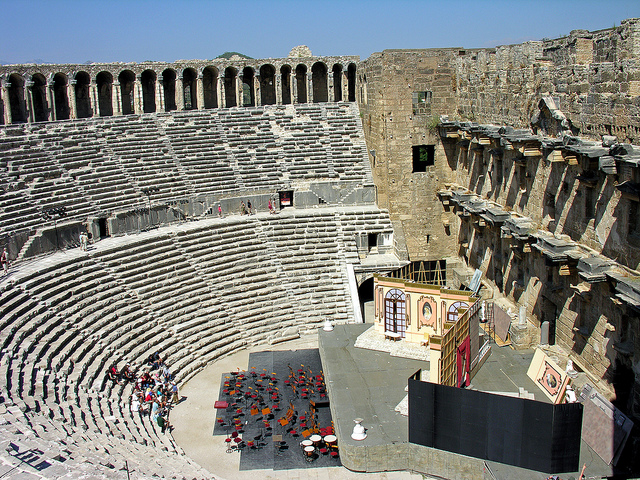 (Zdroj: flickr//cc/Greek amphitheater)
DUDEN WATERFALL
Neďaleko letoviska môžete vidieť prírodnú krásu v podobe vodopádu. Rieka Duden steká z pohoria Taurus a vytvára tak dva krásne vodopády, ktorými sa môžete pokochať. V blízkosti sa nachádza aj známa pláž, reštaurácie a iné atrakcie.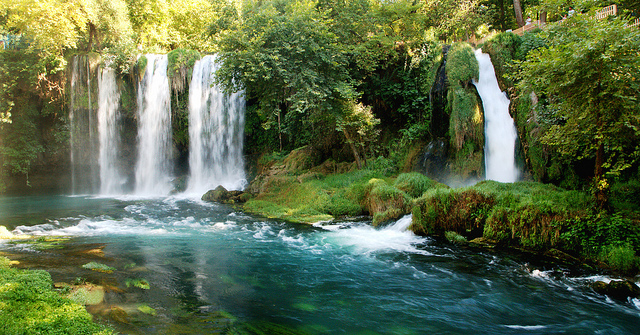 (Zdroj: flickr//cc/Duden waterfall)
TAURUS
Najznámejšie pohorie Turecka je pohorie Taurus, ktoré zaujme najmä nadšencov turistiky a dobrodruhov. Z mesta Manavgat je vzdialené cca 290 km. Má prevažne náročný terén, ale nádhernú prírodu a výhľady. Mnohé cestovné kancelárie organizujú jeep safari, kde môžete spoznať miestnu prírodu a turecké dedinky.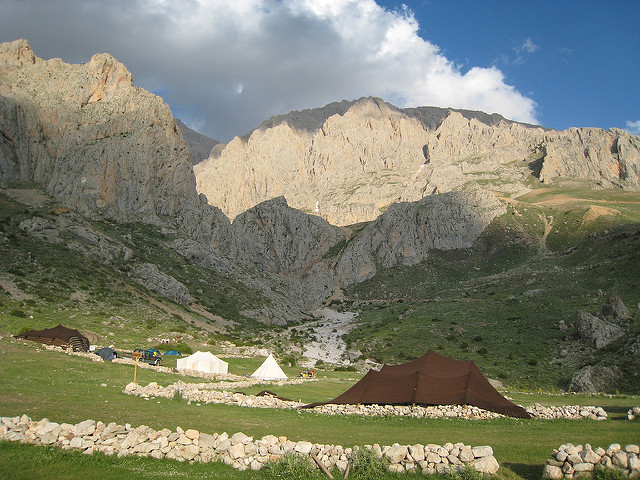 (Zdroj: flickr//cc/Taurus)
SIDE
Jedno z najdôležitejších antických sídlisk Turecka. môžeme obdivovať antický amfiteáter, mohutné mestské hradby, Athenin a Apolónov chrám ai. Nádherný malebný prístav je lemovaný celou radou útulných reštaurácií, kaviarní a barov.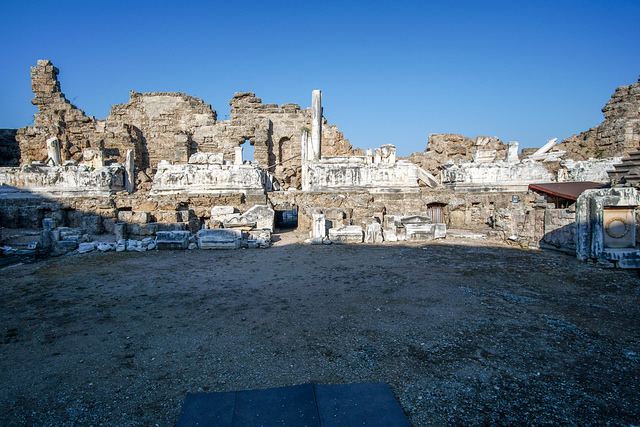 (Zdroj: flickr//cc/Side)
PAMUKKALE
Celodenný výlet si môžete spraviť do Pamukkale, z mesta Manavgat je to cca 310 km. Pamukkale je najväčšia a najzaujímavejšia atrakcia v Turecku. Takzvaný "bavlnený zámok" predstavuje travertínový svah, na ktorom vyvierajú minerálne pramene, čím vznikajú usadeniny, ktoré tvoria krásne terasky a jazierka.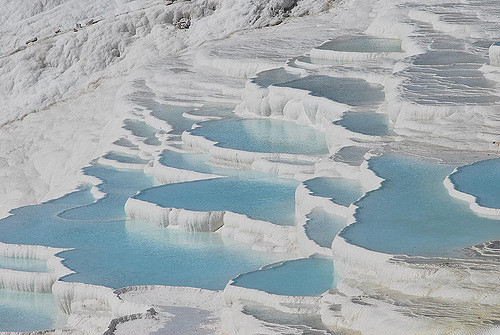 (Zdroj: flickr//cc/Pamukkale)
Viac výletov nájdete na TripAdvisor.